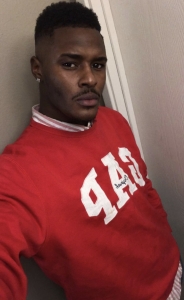 Young, Tall, Dark and confident in what i like.
Man seeking Woman
Name: Darryl
From: Reno | US - Nevada
Age: 26
Ethnicity: Afr. American
Hair: Black
Eye: Brown
Height: 6'3
Weight: 250-275lbs
Updated: 2019-12-12
Last Login: 2020-05-09


You must login to view the ad text and email address!

Click here to create a free account!